&nbsp

If you could spare a few dollars to help with the running costs of this website would be very much appreciated.

Thank you from Gravesites of Tasmania.
Bailey Elliott Henry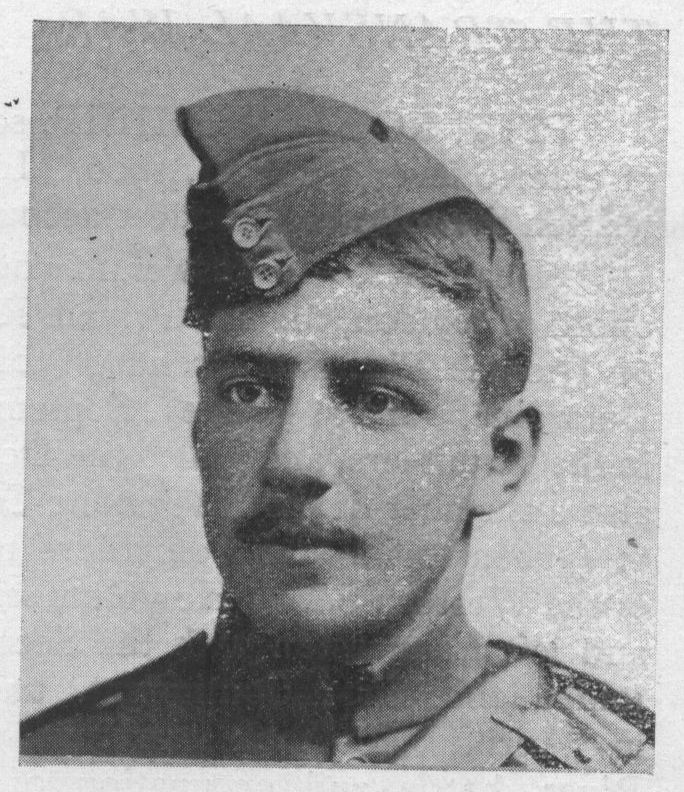 Rank

Private

Unit

First Tas Mounted Infantry Contingent

Date of Death

11 September 1900

Service Number 71

Service

Colonial Military Forces

Place of Death

Witkonsk

Cause of Death

Killed
Son of Thomas H Bailey of Avoca, was killed in action on the 11th September 1900 near Uitkompot. Captain Cameron, in a letter from Uitkompot dated September 12th 1900 writes
"I regret to have to inform you that our casualties were – Private Bailey, First Contingent, wounded in the head. He died last night.
Private E Bailey behaved in a most gallant manner. His horse was killed under him. He then went to the assistance of Private Richardson and was shot almost immediately after."
A northern paper had the following
"Avoca Tuesday – The sad news which was wired to Mr. C. W. Foster by the Premier, that Private E Bailey, who went with the First Tasmanian Contingent, had been killed in action in South Africa, was received with deep regret. The bells were tolled at the respective churches, and all the stores closed at 6.00 o'clock, and at 8.00 o'clock between 60 and 70 residents assembled in Mr. Foster's hall.
Mr. Adams, who was voted the chair, spoke in feeling terms of the sad event, which he said was somewhat softened when they remembered he died in active service. He died as a true soldier always wishes to die, for his Sovereign and Country. The Chairman, in the course of his remarks paid a high tribute to Private Bailey's bravery, when in a hot engagement he so nobly returned under heavy fire and rescued a disabled comrade.
The above notes were taken from
Tasmanians in the Transvaal War by John Bufton