&nbsp

If you could spare a few dollars to help with the running costs of this website would be very much appreciated.

Thank you from Gravesites of Tasmania.
BLACK, HENRY MITCHELL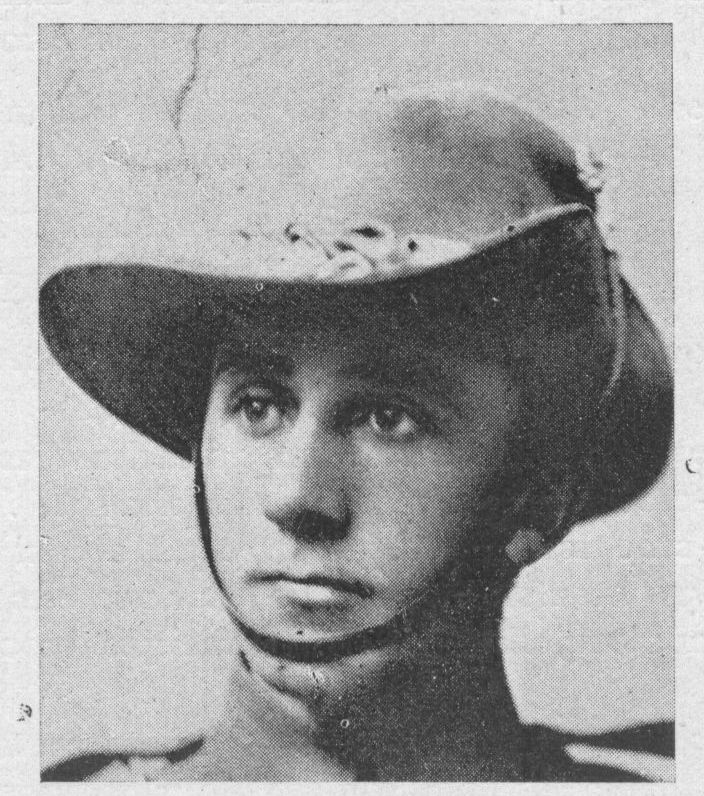 Rank

Private [Pte]

Unit First Tas Mounted Infantry Contingent

Date of Death

18 April 1900

Service Number

46

Service

Colonial Military Forces

Place of Death

Bloemfontein

Cause of Death

Died
Son of Mr. William Black of Cressy, died of enteric fever, April 18th 1901 at Bloemfontein. Private Black was born near New Norfolk 23rd. September 1879 and was in his 22nd year. Mr. G. R. Fenton of Uxbridge was his grandfather and he had many relatives in that district. His parents resided for some years at "Meadow Bank" prior to their removal to Cressy.
Writing from Bloemfontein under date April 19th Major Reay, correspondent of the Melbourne Herald says
"Unhappily I have to make an addition to the lengthening list of our losses from disease. The latest victim is a fine young Tasmanian, Private Black, who died of typhoid fever at one of the local hospitals on the 18th inst. Black was one of the first comers and had seen six months' campaigning, came safely from under showers of Boer bullets on several occasions, and throughout all carried himself like the gallant soldier he was. All for what? To reach the Free State capital, go into hospital and die of a miserable disease. Casualties on service we expect to have, and the folks at home know that this one or the other held dear may any day be struck down by a Boer bullet, or rent by a shell. When the enemy claims a man we yield him, sadly, it is true, yet in a spirit which recognizes the strict justice of the demand. We cannot expect to do all the killing, and yet all escape being killed. It is quite a different thing when disease rears its ugly head and seizes upon one of our gallant young fellows. Bitterly do we grudge him, and bitterly do we complain of conditions which make the ravages of disease so easy as they are here. Poor young Black! He was unmarried, I learn, nor will a mother's hot tears pay a tribute to the gallant dead. I do not know whether he has brothers and sisters in Tasmania, but it is understood he has."
Above notes taken from
Tasmanians in the Transvaal War by John Bufton