&nbsp

If you could spare a few dollars to help with the running costs of this website would be very much appreciated.

Thank you from Gravesites of Tasmania.
Kanchanaburi War Cemetery Thailand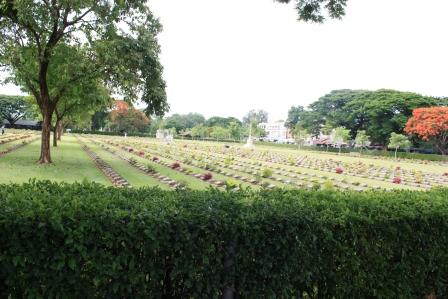 In 2010 I was fortunate enough to visit the Kanchanaburi War Cemetery in Thailand.
While I was there I took as may photos that time would allow of our Auss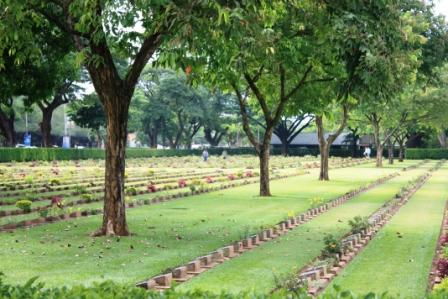 ie troops plaques.
I am intending on going back next year so as I can spend as much time I need to capture our Aussie troops as I know there would be a lot of people that may never get there and never see their family's plaque.
So hopefully in the near future I will have added every Australian plaque to this website.
| | | | | |
| --- | --- | --- | --- | --- |
| A | D | H | M | R |
| Anderson R C | Davidson T | Hadkins A G | MacMahon I M | Ralston H S E |
| Archer C J | Davies D J | Haiser G F | Madsen R C | Reed J |
| Atwill J E D | Davis R | Hales F C | Mantle A N | Reed R R |
| | de Courcey R L | Halls G W | Marriage C | Richardson C E |
| B | de Gruchy C | Hardstaff T J | Matthews J R J | Riddell A McK |
| Back A H | Dearden G F | Heaney L W | McGrath E P | Riggs Robert Wilfroy |
| Bauer L M | Death W F | Heppell C L | McLean H N | Russell C J |
| Beatty G A | Dee M J | Holmes W J | McLennan C I | |
| Behan K H | Donovan M R | Hood J C | McMillan W | S |
| Blythman H | | Hoppe V T | McVitty W J | Salter J L |
| Bradley B W | E | Hutchings W L | Meech F W | Saunders G F |
| Brown A K | Edgar F F | | Morrison R K | Scaddan H W |
| Browne J A | Edols T M | J | | Schumacher E |
| Bryan P F | | Jaensch L | N | Sheldrick R |
| Burn A G | F | | Nancarrow J H | Shepherd Andrew Jacob |
| Burt J P | Fairbrother J B | K | Nelson Alan Horatio | Slater A |
| Byrne H E S | Farnsworth R G | King E H | Niven D F | Smith R A |
| | Fitzpatrick T R | Kinnane J F | | Smith T L |
| C | Fleming A C | | O | Stephens E C |
| Campbell D P | Fletcher J | L | Oag W D | Stoker R S |
| Campbell W E | Fraser A S | Lee-Steere F | O'Bryan J K | |
| Carey O M | Fromen C A E | Leishman G C | Oddy V L | T |
| Carter R C | | Lenehan C M | Ormston W J | Thomas G J |
| Colgan H K | G | | | Tutton G |
| Collett R E | Galvin S T | | P | |
| Collins H G A | Gapes L C | | Pearson J E | W |
| Conlon M | Gough R K | | Peck H H | Walker J F |
| Conroy J C | Graham R C | | Pennington Leslie James | Ward J E |
| Coombe Allan John | Grenda S G | | Philip W H | West R P |
| Cooper C D F | Grey Laurie | | Pollett J S | Woolard S |
| Cooper H M | | | Porter A | Wright H E |
| Cunningham J E | | | Poyser L | |
| | | | Procter H R | Y |
| | | | | Yensch F B |