&nbsp

If you could spare a few dollars to help with the running costs of this website would be very much appreciated.

Thank you from Gravesites of Tasmania.
JILLETT, WILLIAM EDWARD
Korea Casualty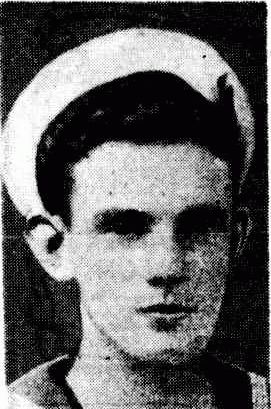 KILLED IN ACTION ON KOREAN FRONT
Mr and Mrs. W. R. Jillett of Mann St., Invermay, have been notified that their youngest son, Pte. William E. Jillett, has been killed in action in Korea.
Pte. Jillett was 27. Joining the 3rd Australian Battalion in Melbourne in August last year, he arrived in Japan shortly after Christmas, and was drafted to Korea early in January.
He had seen action four times.
In the Second World War, Pte Jillett served four years from 1941 as signaller on HML 816. a submarine chaser attached to the Royal Australian Navy.
He was educated at the Invermay School and the Launceston Technical College, and before the Second World War he was a junior architectural draughtsman on the City Council staff.
After the war he joined the Launceston architectural firm of East, Roy Smith, and Willing, but subsequently entered into practice on his own account.
There are two brothers. Messrs. T. A. and J. Jillett.
The Mercury 28th April 1951