WW1
If you could spare a few dollars to help with the running costs of hosting this website to keep it alive would be very much appreciated.

Thankyou from Gravesites of Tasmania in advance.
Chubb Theodore
<![if !vml]>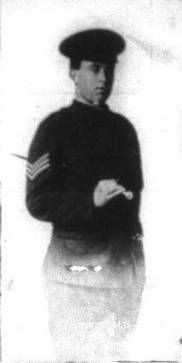 <![endif]>
Born 1891 Tasman Tasmania the son of Charles Frederick and Elizabeth Chubb (nee Hill) he had worked for Brownell Bros in Hobart returned to England to work in Selfridges store and it was here he enlisted and was a member of the 10th Battalion London Regiment att Royal Fusiliers. He attained the rank of 2nd Lieutenant and was killed in action 17th February 1917 in France and is commemorated in the Regina Trench Cemetery, Grandcourt, Somme, France
Mrs Chubb of Koonya has received the following letter, addressed to her late husband, Mr. L. F. Chubb :
I have to inform you,, with the greatest regret, that your son, Second-Lieutenant Theo. Chubb, was killed in action on February 17 whilst gallantly leading his men against some German trenches. The attack was successful, but your son paid the penalty. He was killed by a machine-gun bullet through the head instantaneously and painlessly. Your son was only with my battalion for a few weeks but that was long enough for him to gain the affection of the officers and the esteem of the men. His platoon were devoted to him, and he showed them a very fine example. His body has not yet been recovered, as it is in "No Man's Land." His effects will be sent yon in a few days. Please excuse a hurried scrawl; we have just come out of the trenches and I am overwhelmed with work. Seven other officers were killed and five wounded so I have very few to go on with. With sincerest sympathy, yours sincerely, H. A. Vennon, Lieut.-Colonel commanding 23rd Brigade Royal Fusiliers." Lieut.-Colonel Vernon stated in a letter received later, that the body of Second-Lieutenant Chubb was recovered, and was buried on the battlefield by the chaplain. He was not permitted to tell where, but the grave was duly registered by the graves committee, and information will be given later on as to its whereabouts.
The Mercury 30th May 1917