WW1
If you could spare a few dollars to help with the running costs of hosting this website to keep it alive would be very much appreciated.

Thankyou from Gravesites of Tasmania in advance.
Innes, Alexander George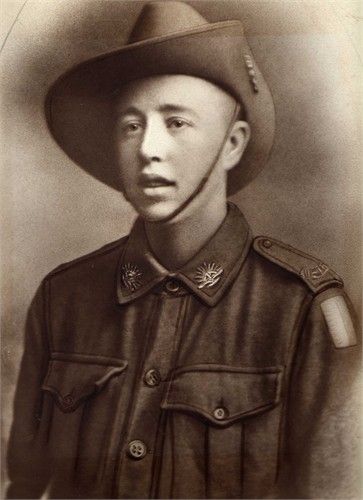 Born 8th March 1898 Stanley Tasmania to Allan McNabs and Mary Innes (nee Ryan) he was a labourer when he enlisted. He departed Adelaide 24th June 1915 on the "HMAT Kanowna" with the 12th Infantry Battalion.
He was serving with the 52nd. Infantry Battalion when he died 20th October 1917 from gas poisoning received in action at the 2nd Canadian Casualty Clearing Station, Belguim.
Quite a gloom was cast over Smithton on Tuesday when the news came through that another of our gallant lads had made the supreme sacrifice. Private Alex. Innes son of Mr. and Mrs. Allan Innes died in hospital on October 26 from poisoned shell wounds. The brave young soldier was only 19 years old and had been on active service over two years, He had been wounded previously. He was highly esteemed by all who knew him. Laurie, another brother has also been fighting over two years.
The Examiner, Launceston 8th November 1917