WW1
If you could spare a few dollars to help with the running costs of hosting this website to keep it alive would be very much appreciated.

Thankyou from Gravesites of Tasmania in advance.
Keenan Michael John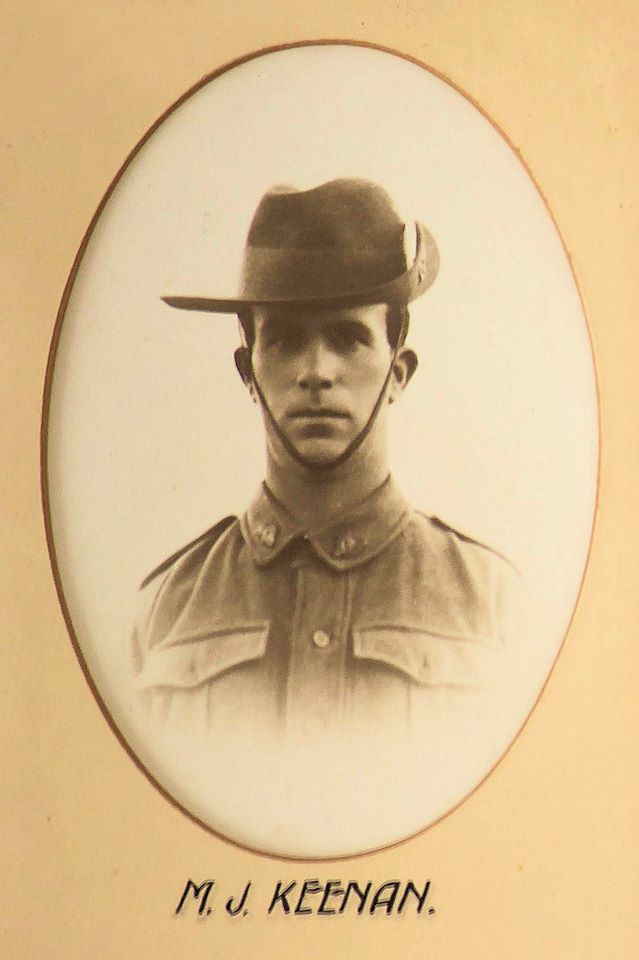 Born 30th October 1881 Deloraine Tasmania the son of Patrick and Margaret Keenan (nee Scanlon) he embarked Melbourne 10th September 1915 on board SS Makarini with the 12th Infantry Battalion.
He died 2nd September 1916 from wounds and was buried in the Etaples Military Cemetery, Etaples, Pas de Calais, France.
Rev. Father Dowling, of Ulverstone had the painful duty imposed upon him on Thursday evening of informing Mr. J. J. Keenan, North Motton, that his brother Pte. Michael John Keenan, 12th Battalion had died on Sept. 2 in the 26th General Hospital from wounds received in action. Pte. Keenan left Tasmania on September 6, 1915 with the 8th Reinforcements.
The North Western Advocate 16th September 1916
Photo Courtesy Scott Seymour