WW1
If you could spare a few dollars to help with the running costs of hosting this website to keep it alive would be very much appreciated.

Thankyou from Gravesites of Tasmania in advance.
Kelb William
<![if !vml]>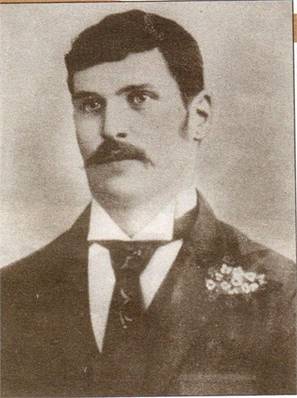 <![endif]>
Born 28th January 1873 Launceston Tasmania to Joseph and Amelia Kelb (nee Mundy) married to Ada May Berry and with six children. He departed Hobart on the "HMAT Berrima" 1st. July 1916 with the 40th Infantry Battalion.
He was killed working with a party on an ammunition dump at Messines when a German shell landed close to them. Two other soldiers were also killed in this incident. He was buried Kandahar Farm Cemtery.
Lieut. C F. Sharland writing to Mrs. W Kelb of Sidmouth, says:-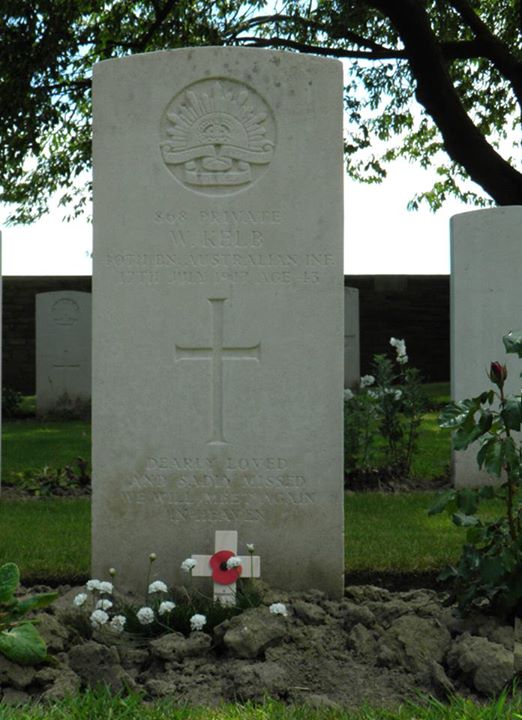 l am writing a few lines to express my deep sympathy with you on the death of your husband, he was killed two days ago by a shell, and death was instantaneous. He has been buried in a pretty little cemetery "Somewhere in Belgium," beside other brave soldiers killed in action and arrangements are now being made to have a cross with an inscription erected over his grave. Your husband was in my platoon and I feel his loss keenly he was a good soldier and a man who set a good example to many men considerably younger than himself. I know how as a husband and a father he will be missed, and I can only remind you that in fighting for his home and country he has died the finest death a man can die.
The Examiner 12th September 1917
Photo Courtesy Jim Rouse