WW1
If you could spare a few dollars to help with the running costs of hosting this website to keep it alive would be very much appreciated.

Thankyou from Gravesites of Tasmania in advance.
Kelty George Ellis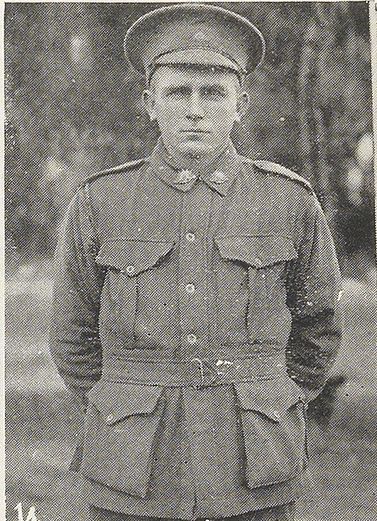 Born 1892 Longford Tasmania the son of James and Harriet Kelty (nee Ellis) married a labourer he embarked Hobart 1st July 916 on board "HMAT Berrima" with the 40th Infantry Battalion.
He was killed in action 7th June 1917 in Belgium and is commemorated on the Menin Gate Memorial, Ypres, West-Vlaanderen, Belgium.
His brother Mervyn William Kelty (No 1008) was killed in action 28th March 1918 and is commemorated in the Heilly Station Cemetery, Mericourt-L'Abbe, Peronne, France.
Mrs George Kelty of Cressy has recently received from Lieutenant H L Foster the following account of the death of her husband
"I reluctantly give you the details of the death of your late husband's death in the offensive on Messines Ridge. While advancing to our final position your husband was unfortunately seen by a sniper who was the cause of his falling. He suffered no pain as death was instantaneous and he did not speak to any of his comrades after falling. I hardly need tell you that he played his part to the letter right through and gave his life unflinchingly in a task that was easily one the hardest in the advance. All Australians who fell in this the greatest and most successful battle of the war are buried close to Messines Road in a wood called "Ploegsteert".
The Weekly Courier 20th September 1917