WW1
If you could spare a few dollars to help with the running costs of hosting this website to keep it alive would be very much appreciated.

Thankyou from Gravesites of Tasmania in advance.
Kelty Mervyn William
<![if !vml]>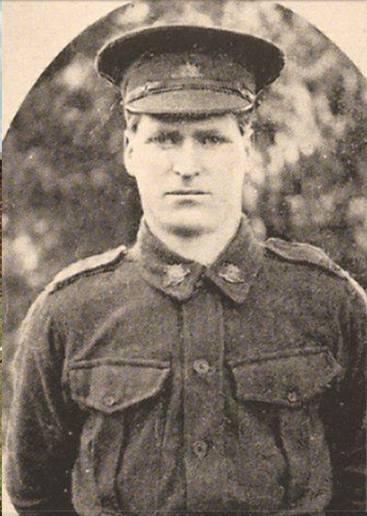 <![endif]>Born 1894 Derby Tasmania the son of James and Harriet Kelty (nee Ellis) a farmer he embarked Hobart 1st July 1916 on board "HMAT Berrima" with the 40th Infantry Battalion.
He was killed in action 28th March 1918 in France when he was hit in the groin by a piece of shell. He is commemorated in the Heilly Station Cemetery, Mericourt-L'Abbe, Peronne, France
Mr and Mrs. James Kelty of Longford, have received word from the Defence Department that their son, Private Mervyn Kelty, has been wounded. Only a few weeks ago they had the intelligence thathe had been gassed
Mr. and Mrs. James Kelty of Longford have received a letter from Lieutenant Edward D. Weston in which he states (relating to the late Private Mervyn Kelty) :-
'Mervyn has paid the penalty, but has died a grand death, doing his duty faithfully. Bill (who was dangerously wounded) will soon be home to you, I hope. He was wounded in the knee by a piece of shrapneL I have had both lads in my platoon, and for a better soldier and cleaner man than Mevryn I could not wish.'
The Examiner 8th June 1918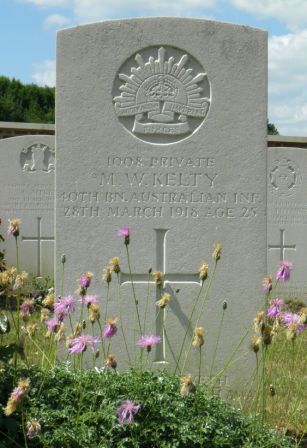 Photo Courtesy Jim Rouse jim@40th-bn.org