WW1
If you could spare a few dollars to help with the running costs of hosting this website to keep it alive would be very much appreciated.

Thankyou from Gravesites of Tasmania in advance.
Naylor, Urmston Burney Alexander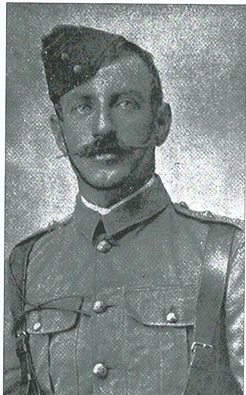 Born India to Captain Henry Urmston and Ethel Eliza Ann Naylor (nee Shaw) a farmer from Penguin Tasmania he departed Hobart 20th October 1914 on board "HMAT Geelong" with the 12th Infantry Battalion and the rank of Corporal.
Company Sergeant Major Naylor died 16th October 1917 from mustard gas poisoning in Belgium and was buried in the The Huts Cemetery, Belgium.
Two brothers were also killed in action.
A FIGHTING FAMILY:
Quite a gloom was cast over Penguin when it became known that the relatives had been advised that Company Scrgeant-Major Urmston Naylor had died of wounds on Oct. 16. Sergt. Major Naylor with his three brothers were amongst the first to enlist from Penguin. They subsequently took part in the Gallipoli landing, and went through the whole campaign and evacuation. They were then transferred to France, and, with the exception 'of 10 days' furlough, have been 'at it' since the commencement. Two more brothers enlisted later-one of whom (Ben) has since made the supreme sacrifice Thus, the whole family of six boys have been doing service for their country,a fact which the district is deservedly proud. One brother (Ira) has returned and is now discharged. The sincere sympathy of the community goes out to the relatives of this soldier family.
The North Western Advocate 21st November 1917