WW1
If you could spare a few dollars to help with the running costs of hosting this website to keep it alive would be very much appreciated.

Thankyou from Gravesites of Tasmania in advance.
Vertigan, Oscar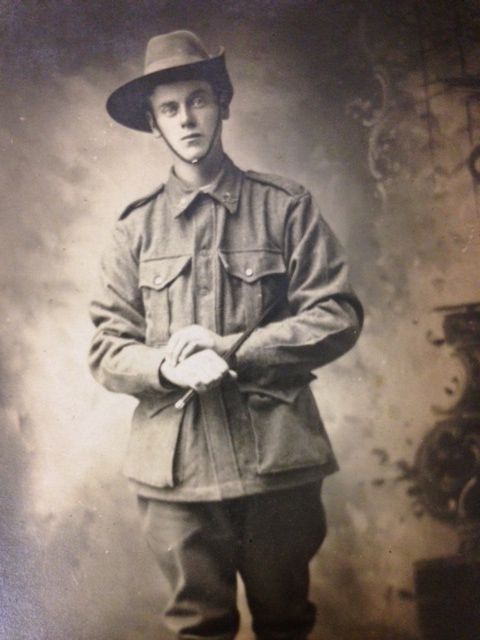 Born 20th November 1896 Ulvertstone Tasmania to Herbert Augustus and Adeline Victoria Vertigan (nee Filleul) a farmer who embarked Hobart 1st July 1916 on board "HMAT Berrima" with the 40th Infantry Battalion.
He was killed in action 16th January 1917 and is commemorated in the Cite Bonjean Military Cemetery, Armentieres, France.
Cr. H. A and Mrs Vertigan of Forth are in receipt of a letter from Captain J W Chisholm, of A Company 40th Battalion, France, conveying his deepest sympathy in the loss of their son Oscar, who was killed in action on January 16, while scouting in no Man's Land. When the 40th left Tasmania, Pte Vertigan was a member of the writer's company, and all respected the young soldier for his many good qualities, While in England he was transferred to the scout platoon, which was chosen from the smartest men in the Battalion. They all mourned the loss of a staunch comrade and a splendid soldier.
The North Western Advocate and the Emu Bay Times 15th March 1917
<![if !vml]>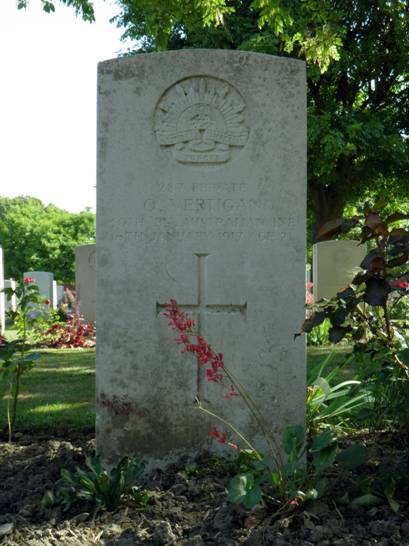 <![endif]>
Back row l-r Harry Utteridge, Frank Smith, William Cox, Albert Utteridge, Walter Little Roy Cullen.
Front row Oscar Vertigan, Anthony Flint, Keith Conacher and Keith Smith
Photo Courtesy Jim Rouse