World War 11 Casualties
&nbsp

If you could spare a few dollars to help with the running costs of this website would be very much appreciated.

Thank you from Gravesites of Tasmania.
Darcy Richard Joseph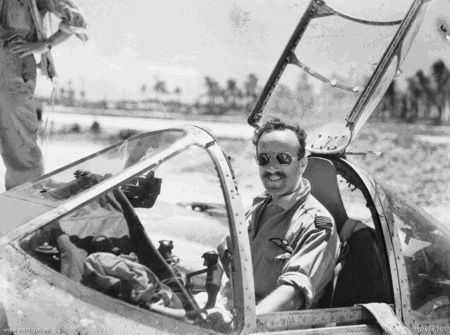 Tasmanian Airman Killed In Crash
Relatives of Flt-Lt R. J. Darcey have been notified that the plane he was flying crashed into the sea in the northern operational area where he was stationed. Extensive searches were made but no traces could be found. It is considered that Flt-Lt Darcey was killed in the crash.
Flt-Lt Darcey, who was a son of the late Senator Darcey, was an outstanding member of a famous RAAF Spitfire squadron in England commanded by Sq-Ldr Ratten, also of Hobart.
Flt-Lt Darcey saw considerable service in Europe. He recently returned to Australia as a reinforcement for a Spitfire squadrons.
In 18 months in England he participated in 60 operational sweeps, including fighter sweeps over France and escorting bombers on daylight raids. Once he was the sole survivor of an attack
on a flak-ship.
The Mercury 11 Oct 1944