World War 11 Casualties
&nbsp

If you could spare a few dollars to help with the running costs of this website would be very much appreciated.

Thank you from Gravesites of Tasmania.
Denholm Robert Alexander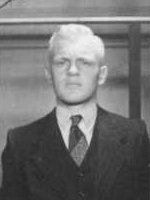 The grave of 408363 Warrant Officer (WO) Robert Alexander Denholm, a member of No. 450 (Kittyhawk) Squadron RAAF, who was killed in an aerial operation at Corsara Rail Diversion in northern Italy on 21 February, 1945. RAAF Padre (Wing Commander) James Frederick McKay conducted the service for WO Denholm near Padua, Italy on 5 May, 1945. The Germans used part of WO Denholm's aircraft to make a cross for his grave. This cross is the original grave marker.
The Mercury 5 June 1945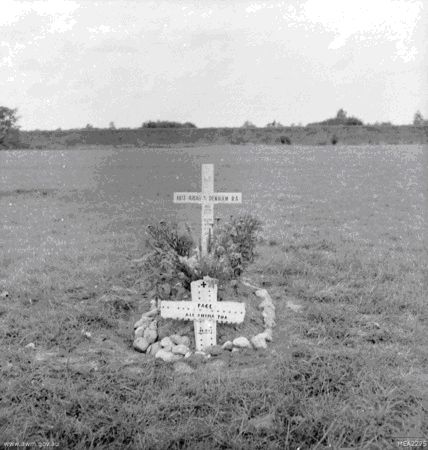 Member of the Forces
DENHOLM.-WO Denholm,. Robert Alexander (Bob). RAAF, killed in action at Casarsa, Northern Italy, on February 21, 1945, dearly loved husband of Betty, Sussex, England, and dearly loved younger son of Peter and Una Denholm, Esplanade Bellerive, aged 22 years;