World War 11 Casualties
&nbsp

If you could spare a few dollars to help with the running costs of this website would be very much appreciated.

Thank you from Gravesites of Tasmania.
Eagling Cyril Herbert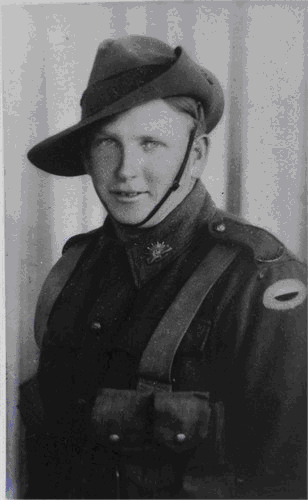 Born 31st Aug 1915 Beulah Tasmania to Herbert William and Alma Ethel Eagling (nee Miles)
He was a prisoner of war on board the "Tamahoko Maru" which was transporting prisoners to Japan. One of the Japanese ships in the convoy with Prisoners of War on board, exploded after being torpedoed by the US submarine "USS Tang"
The "Tamahoko Maru" which was closest to the torpedoed vessel was almost blown apart and water poured in through a hole in her side. There were 80 men sleeping on top of the main hatch cover and not one of them survived.
Hundreds of prisoners jumped into the sea as the "Tamahoko Maru" started to sink. Some were later picked up by a Japanese whale chaser.
The final count was that 560 POW's had died
The Burnie Advocate 15 Nov 1945
EAGLING-June 24, 1014, TX3037 Pte Cyril TL Eagling 2/40 A.Î.F., died while P.O.W. result torpedoed Japanese transport near Nagasaki. Beloved son of Mr. and Mrs. H. Eagling, Myalla, loving brother of Eunice (Mrs. Harris) Daphne (Mrs. Lockett), Gracie (Mrs. Lockctt). and Keith, aged 28 years.