World War 11 Casualties
&nbsp

If you could spare a few dollars to help with the running costs of this website would be very much appreciated.

Thank you from Gravesites of Tasmania.
Fenton Vivian Neville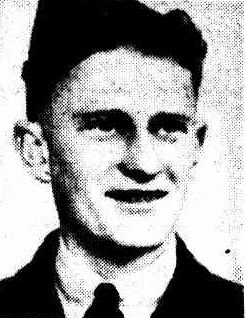 Eldest son of Mr and Mrs F. Fenton, Moogara, who was killed by a sniper's bullet at Labuan, Borneo, on June 26. Sgt Fenton, who was in his 30th year, joined the service five years ago. His wife and two children reside in Melbourne.
FENTON
.-On June 26 1945, killed
by a sniper at Labuan, Borneo, 5859

Sgt
Vivian
Neville
(RAAF), dearly beloved eldest son of Frank and Doris
Fenton
, Moogara, loving husband of Rita, and dearly beloved daddy of Garry aud. Desma, In his 30th year. At rest.
The Mercury 30 June 1945