World War 11 Casualties
&nbsp

If you could spare a few dollars to help with the running costs of this website would be very much appreciated.

Thank you from Gravesites of Tasmania.
Gaskell John Malcolm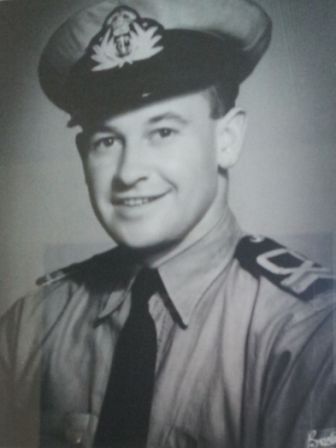 John Malcolm Gaskell was educated at Hampton and Melbourne High schools, graduated with the MBBS at Melbourne University and was on the staff of the Eye and Ear Hospital, Melbourne and also RMO with the Royal Hobart Hospital before being commissioned for the Navy in October, 1942.
On 20 July 1943, while at seawith the ships of Task Force 74, HOBART was struck by a torpedo fired by a Japanese submarine and suffered severe damage and some casualties.
However the torpedo killed quite a number of the officers who were either in the Wardroom, or Warrant Officers ' Mess, or in their cabins. Those killed were Lieutenant (E) Ellis, Mr. R. Brown, Warrant Engineer in charge of the After Fire and Repair Party, Mr. Calloby, Torpedo Gunner, Surgeon Lieutenant John Gaskell, USN Liaison Officer Lieutenant Slater, and the anti-submarine officer, Sub- Lieutenant Parkin. Paymaster Commander Johnnie Johnstone, and Mr. Tyrrell, Gunner, who were walking on the Quarterdeck, were also lost.
Mrs M. Gaskell of Were St Brighton Beach, has been officially advised that her husband. Surgeon Lt John Malcolm Gaskell, RASH, 26 was killed in action on July 20. He was the only son of Mrs and the late Mr W. S. Gaskell of Beach Rd. Hampton.