World War 11 Casualties
&nbsp

If you could spare a few dollars to help with the running costs of this website would be very much appreciated.

Thank you from Gravesites of Tasmania.
Knights Walter William N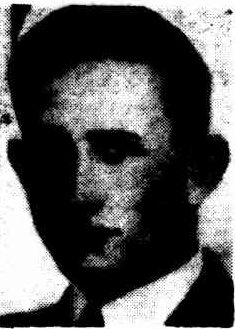 KILLED IN AIR CRASH
Flt-Sgt Air-Gnr Walter William Nelson Knights, son of Mr and Mrs W. H. Knights, of West Hobart, who was killed when the Lancaster bomber in which he was returning from a raid on Berlin on Nov. 27 crashed.
He was educated at the A. G. Ogilvie High School, and was formerly a member of the Memorial troop of Boy Scouts and of the Holy Trinity Church of England Fellowship. He enlisted in the RAAF as a clerk at the age of 18 years, and left Australia in October, 1942, as an air-gunner. He had his 21st birthday in England.
The Mercury 9 Dec 1943