World War 11 Casualties
&nbsp

If you could spare a few dollars to help with the running costs of this website would be very much appreciated.

Thank you from Gravesites of Tasmania.
Lewis Arndell Neil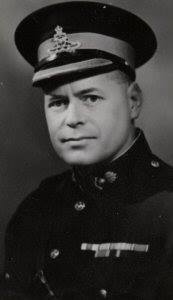 Obituary
Lt-Col A. N. Lewis Dies at Hobart, Aged 46
LT-COL ARNDELL NEIL LEWIS, elder son of the late Sir Elliott Lewis, a former Premier of Tasmania, died "at Hobart 'yesterday at the age of 46 years. Lt-Col Lewis had a brilliant scholastic career.
He served with the A IF in the First World War as an artillery officer and was awarded the Military Cross for bravery at Bullecourt in 1918. On his return from the war he took up legal studies at the University of Tasmania and was admitted as a Bachelor of Law in 1922 and a Master of Laws three years later. In 1930( the degree of Doctor of Laws was conferred on him -the first in the University of Tasmania. Dr Lewis was the senior member of the legal firm of Lewis. Hudspeth, Perkins, and Dear, which he joined in 1922. He married in 1927 Miss Amy Hungerford, of Fern Tree.
His interest in military work continued after the First World War and after his promotion to the rank of lieutenant-colonel he assumed command of the 6th Field Regiment (HAA). He was for a time a member of the University Council and of the Council of the Royal Society, and also lecturer in geology at the university, where he was Acting Professor and Dean of the Faculty of Law.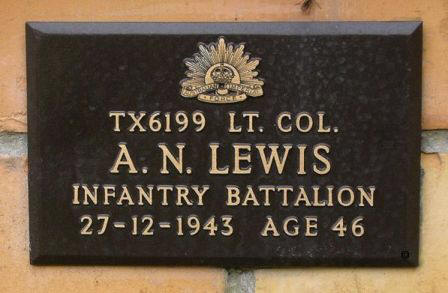 He stood for the House of Assembly in 1931, and in March 1932, was elected in a recount in Denison after the late Mr C. W. Grant had been elected to the Senate. He was not re-elected in 1934, and for a time became a Police Magistrate at Hobart. He was returned for Denison in 1937, and held the seat until he resigned in 1941 because of a new Army post to which he had been appointed. Soon after the outbreak of this war he was appointed. District Manpower Officer in Tasmania and held the position until October, 1940.
Lt-Col Lewis devoted a great deal of time to the study of geology and to the origins of Tasmanian physiography, and contributed numerous scientific papers to the Royal Society. In 1935 he was awarded the Royal Society medal.
Lt-Col Lewis took a prominent part in the Anglican Synod over a number of years, and latterly represented Queenstown at the Synod sessions. He was a local director of the AMP Society, having been elected to the seat formerly held by his father. Other interests included the Field Naturalists' Club, of which he was chairman several times, the National Park Bd. and he was a trustee of the Tasmanian Museum and Botanical Gardens.
The funeral tomorrow will be preceded by a service at St. David's Cathedral.
The Mercury 28 Dec 1943