World War 11 Casualties
&nbsp

If you could spare a few dollars to help with the running costs of this website would be very much appreciated.

Thank you from Gravesites of Tasmania.
Nott Alfred Henry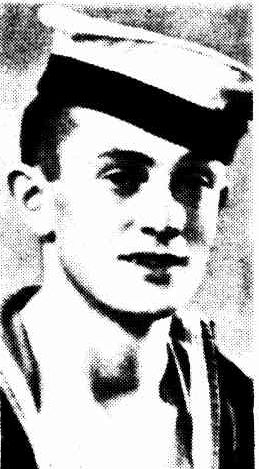 The Mercury 4 Dec 1945
Race to Save Tasmanian Sailor's Life Fails
DARWIN, Mon.-Although he was transferred at sea hundreds of miles from Darwin from the corvette HMAS Toowoomba to an RAAF Catalina flying boat which took him to hospital, Sig Alfred H. Nott, of Moonah (T), died on Saturday from peritonitis following; appendicitis.
The Toowoomba was heading for Thursday Island on her way to a goodwill visit to Brisbane, the nearest port to her name town.
She is a unit of the 21st mine sweeping flotilla of Royal Australian Navy corvettes which had been working with the British Pacific Fleet off the coast of China.
At 6 pm last Monday, the Toowoomba signalled that she had a case of suspected appendicitis on board, and gave a position just east of the Aru Islands, about 500 miles from Darwin.
She was ordered to Darwin at her best speed so that a Catalina flying boat could be sent to her if the patient's condition became worse.
Sig Nott was transferred to the Catalina, which landed in the wake of the corvette at 8 am after having flown through half the night.
The patient was dangerously ill on arrival at Darwin and died on Saturday.
Sig Nott was the husband of Mrs P. N. Nott, 2 Orchard Rd., Moonah. During his three years of service he was chiefly in Australian waters.