World War 11 Casualties
&nbsp

If you could spare a few dollars to help with the running costs of this website would be very much appreciated.

Thank you from Gravesites of Tasmania.
Parsons John Maxwell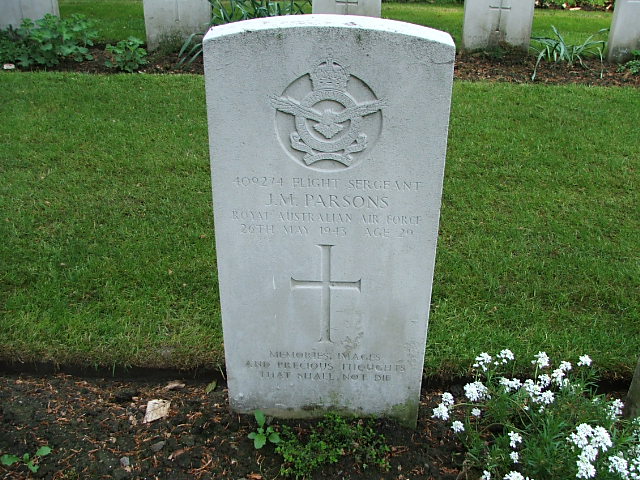 Born Wynyard Tasmania to Charles George and Ruby Violet Parsons Flt Sgt Parsons was living in Balwyn Victoria when he enlisted in the RAAF
Was the pilot on Lancaster ED768 which took off from RAF Bottesford on the 25th May 1943 to bomb Dussedorf Germany.
Nothing was heard from the aircraft after takeoff and it did not return to base. Post war it was established that the aircraft had crashed 11 kms from Antwerp. Three of the crew including Flt Sgt Parsons was killed and the other four became POW's.
Those killed are buried in the Schoonselhof Cemetery Antwerp Belgium.