World War 11 Casualties
&nbsp

If you could spare a few dollars to help with the running costs of this website would be very much appreciated.

Thank you from Gravesites of Tasmania.
Redman Ernest Frederick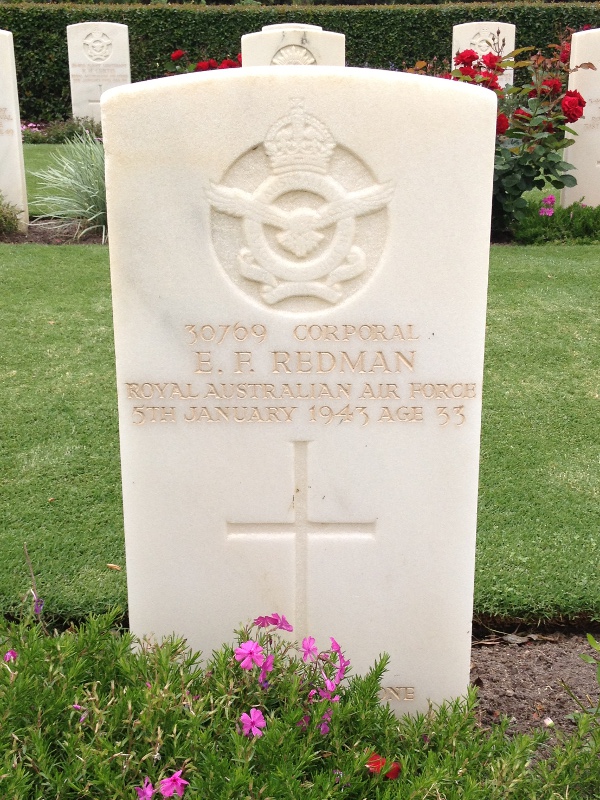 Corporal Ernest Frederick Redman (R.A.A.F.), who died in Victoria last week after a very brief illness, was the second son of Mr. and Mrs. Frederick Redman, of Cam Road, formerly of West Mooreville, and was 34 years of age. He resided in the Burnie district up till about two years ago when he went to Victoria where he enlisted. His wife was formerly Maisie Jean Hind, of Burnie. He leaves a young son and daughter. For some time he was a driver for the Burnie Motor Service and was well known, He was given a military funeral at Springvale cemetery.
Advocate Burnie 11 Jan 1943